Seller
Manufacturer
Useful Links
Capacity
Interface
Panel Color
Customer Ratings
Ship From Country
Add To Compare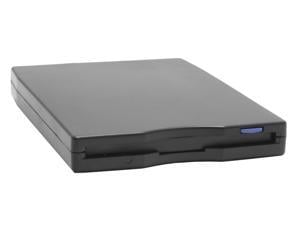 SABRENT Black 1.44MB External USB Floppy Drive Windows 2000 / XP / Vista / 7 MAC OS X
Media Type: 3.5" Micro Floppy Disks
Features: Black Color Ultra slim & light weight case Interface: USB (Universal Serial Bus) Plug & Play Fully USB powered, no power supply needed Data Capacity: 1.44 MB (formatted) Data Transfer Rate: 1 Mbps
Parts: 1 year
Labor: 1 year
Model #: SBT-UFDB
Item #: N82E16821118001
Return Policy: Standard Return Policy
|

$22.35

–

$0.99 Shipping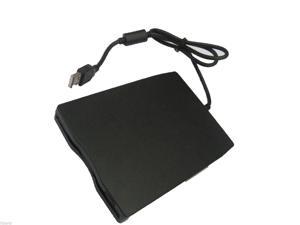 What Customers Are Saying...
Using the tools you provide ( specs and comparisons ) I built from the ground up a gaming PC that that PassMarks at 4432. This puts me in the top 83% of all PCs tested. Only 17% of computers tested, out run mine. All this for a total of $544. case, motherboard, CPU, memory and power. I will put mine against any $2000 Gaming PC
See All

Up to 12 Months special financing every day, every purchase.
Learn More
Floppy Drives
Floppy drives may be functionally obsolete, but they are still available on new computers. You can still purchase them and install them on your existing computer. Even manufacturers like Dell, that have stopped making them standard on new computers, still offer them as an option.
Another reason floppy drives have hung on for so long is because older operating systems support them. For older systems, there is no option to use newer media like CD, DVD, or flash drives. For people with older systems or with much of their data stored on disks, there is still a need for floppy drives.
Floppy Drives Are Still an Option
CD-ROMs were the first technology to begin to replace floppy drives. They hold nearly 650 times as much as a single floppy diskette, and are as portable and inexpensive as floppy disks. The zip drive, only made by Iomega, did not catch on as widely as CD-ROMs did.
Today most software comes on CD or is downloadable. There is little need for people to use floppy drives. For the transportation factor, writeable CDs are just as mobile as floppies and store much more data. USB "thumb" drives that use flash memory are also quite portable and even more durable than CDs, which are prone to scratching. They cost very little and hold much more than floppies. However, some of us still have old data on floppies and that's why floppy drives are still a necessary computer accessory.