PSP Featured Items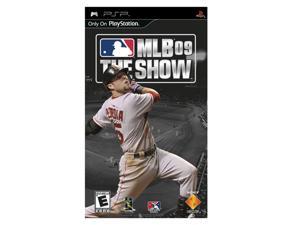 MLB 09 The Show PSP Game SONY
ESRB Rating: E - Everyone
Genre: Sports
Model #: 711719873020
Item #: N82E16879261159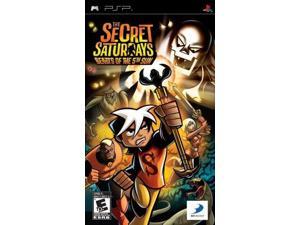 Secret Saturdays: beasts of the 5th Sun PSP Game D3PUBLISHER
ESRB Rating: E10+ for Everyone 10+
Genre: Action
Model #: 879278110106
Item #: N82E16879274019
Add To Compare
What Customers Are Saying...
I have shopped at many places over the years. Newegg has proven to be the absolute best. Better customer service than I thought possible. Big selection of products, good pricing, and superb customer service. This is a winning combination.
See All

Up to 12 Months special financing every day, every purchase.
Learn More
PlayStation Portable
A video game console is only as fun as its games, and the PlayStation Portable has some of the best titles available today. Sony's handheld device shares some options with the PlayStation 3 so players can enjoy their favorite games both at home and on the go.
The PSP features popular cross-platform and exclusive titles. Publishers produce mobile versions of installments from fan-favorite franchises like "Ratchet & Clank," "Grand Theft Auto" and "SOCOM." The handheld produces strong graphic quality so that the games are as visually lush as they are on the PS3, thanks to a strong internal processor and LCD screen.
Some games resemble older handheld titles with modern twists. For example, traditional side-scrolling titles have difficult puzzles and challenges that might be more challenging than collecting coins and saving princesses. There are also digital versions of traditional board games like chess that allow players to connect with opponents online so they can play their friends rather than the computer.
Playing video games can quickly drain the PlayStation Portable's battery. Fortunately, there are plenty of accessories that can recharge the battery or make the power last longer. A travel charger is a necessity for every gamer that takes their PSP on the go. Additionally, an AC adapter that connects to a car could be perfect for shoppers who want to keep their handhelds alive during long drives.
You won't always be near an outlet, however, so it's always a good idea to have a backup battery. If you don't want to manually replace your battery, an external power source can keep your PSP charged for hours. The mobile chargers are perfect for marathon gaming sessions when you can't turn your PSP off without losing your current session.