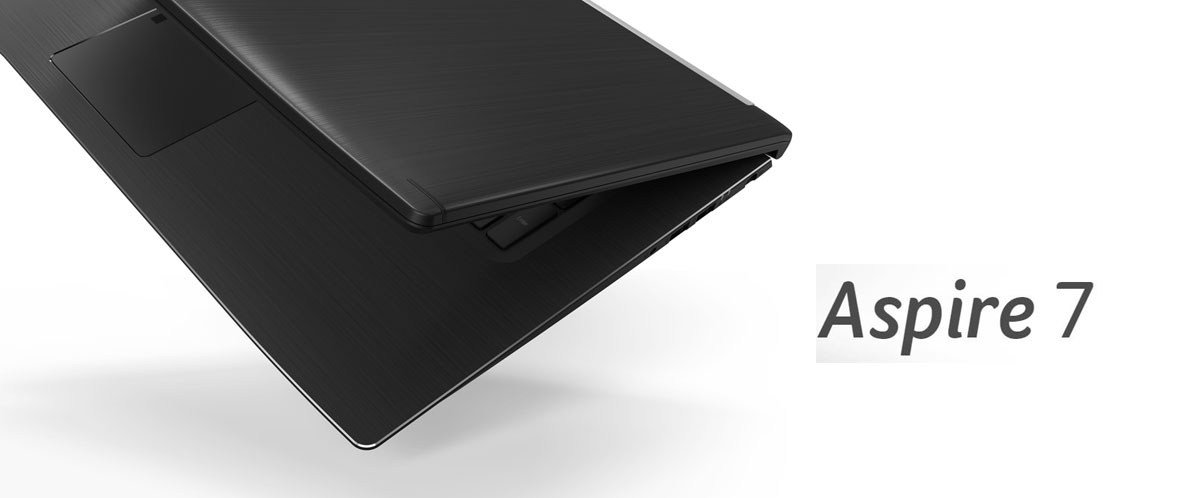 Acer Aspire 7
Acer Aspire A715-72G-79BH is a configuration monster in decent suit and tie. It is equipped with astonishing 8th Gen 6-core Intel Core i7-8750H processor and high-end NVIDIA GeForce GTX 1050 graphics card for split-second responsiveness even in the hottest titles. You will stay ahead of your enemies and rivals effortlessly. With amazing visuals and stunning sound from a striking and lightweight body, it's like having a portable gaming and multimedia powerhouse. You will also stay connected to the internet with 802.11ac and a variety of external devices with USB 3.1 Gen 1 Type-C.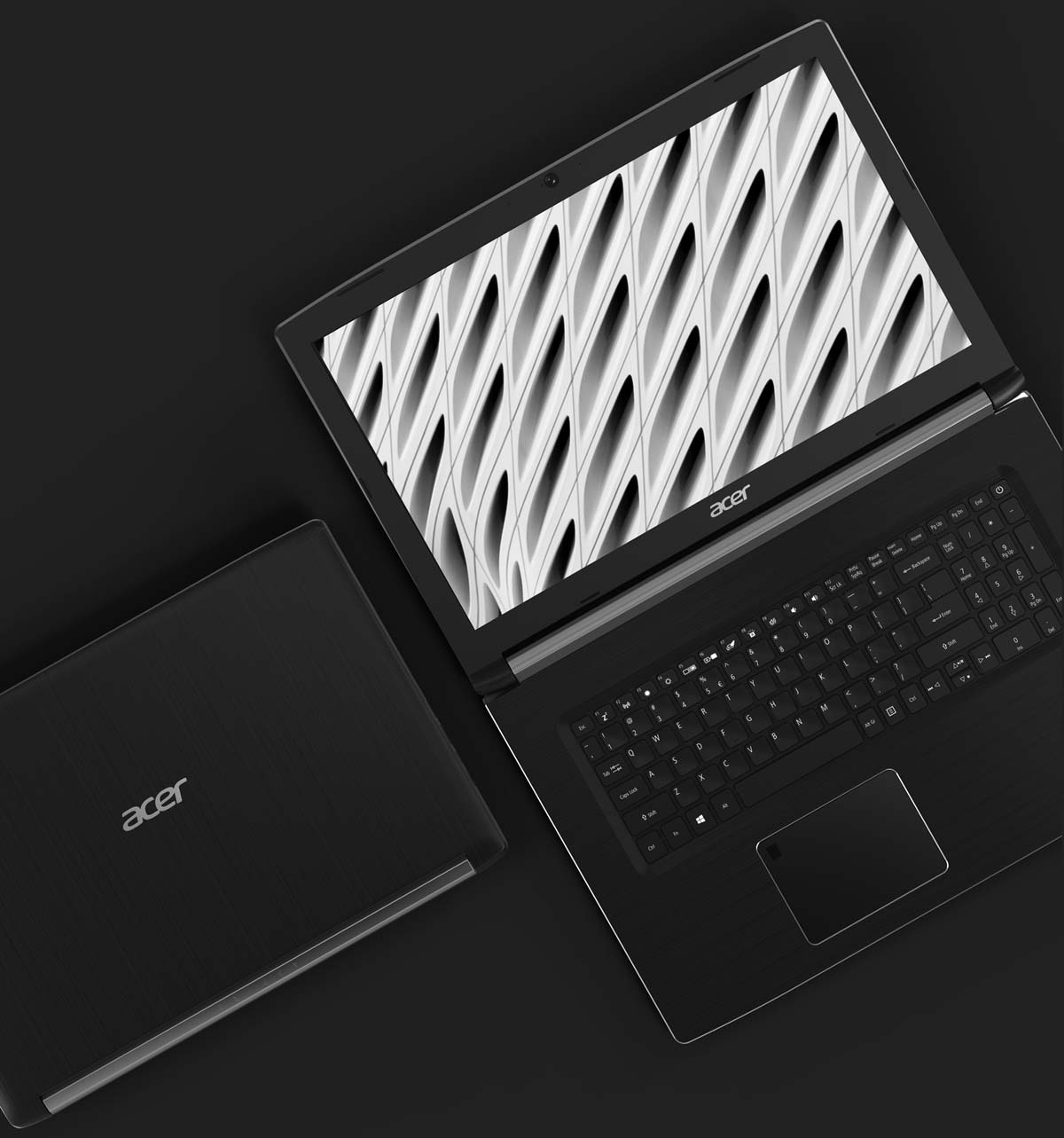 Premium Performance
Take your work productivity and gaming experience to the limits with cutting-edge computing power.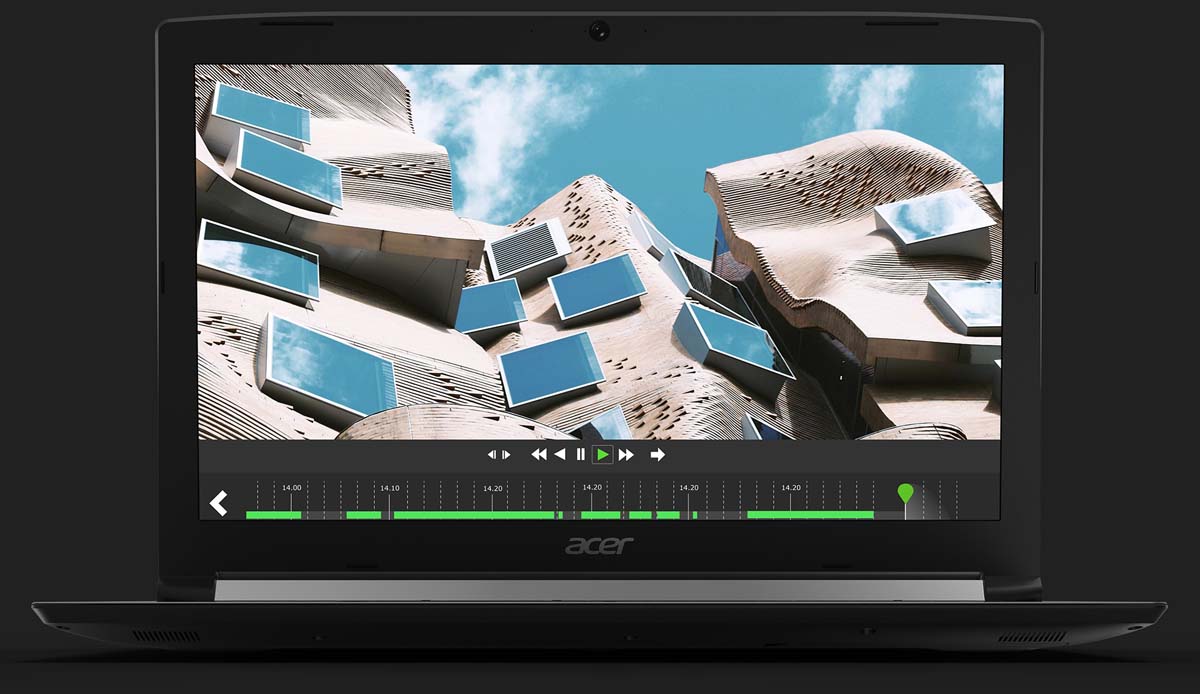 Powerful Processing
Take on more power-hungry games and conquer larger challenges with the 8th Gen Intel Core i7-8750H processor.
Visual Excellence
Experience superb visual entertainment and immersive gaming experience with the NVIDIA GeForce GTX 1050 graphics card.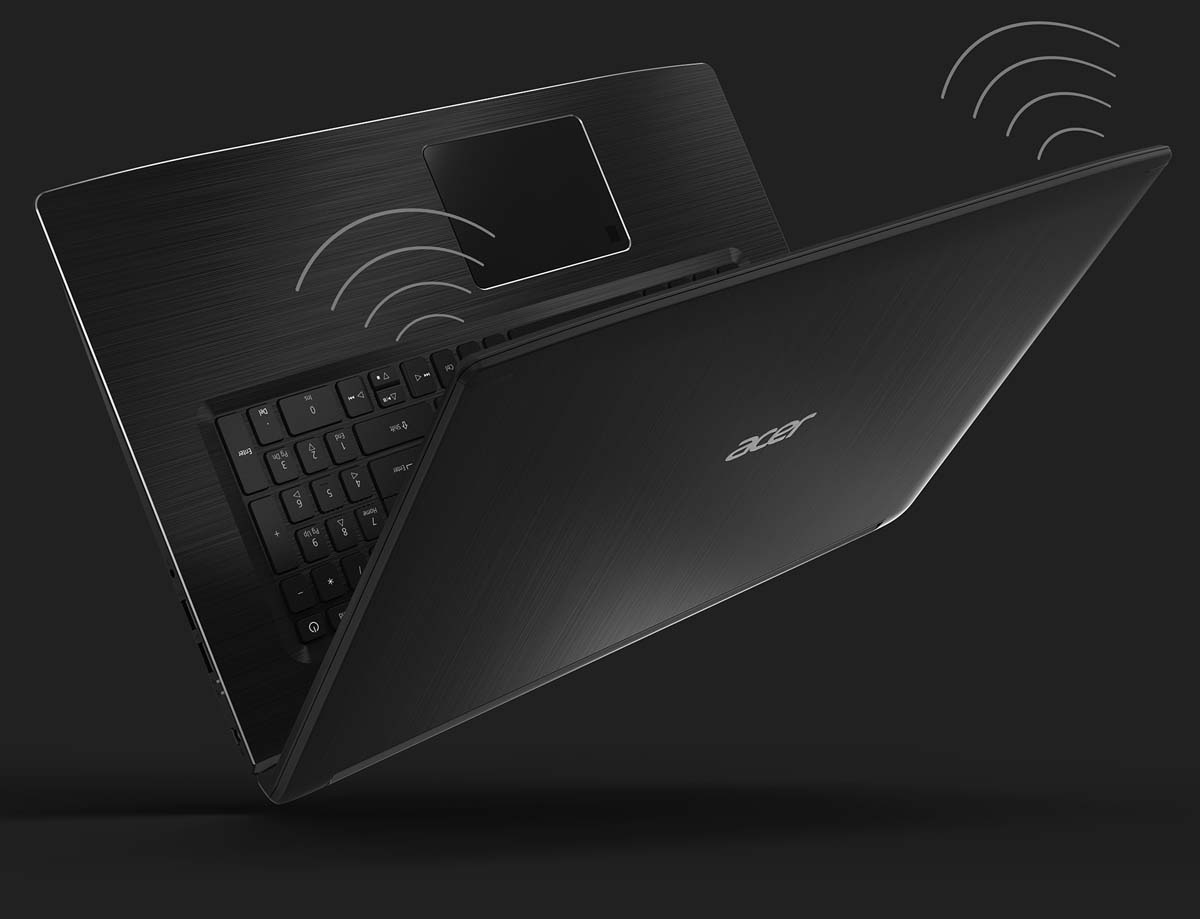 The Power of Wireless
Maintain a strong, consistent wireless signal with the strategically placed 802.11ac wireless antenna and 2x2 MIMO. 2x2 MIMO (Multiple-Input and Multiple-Output) is a standard that offers faster wireless speeds and can handle more wireless devices at once.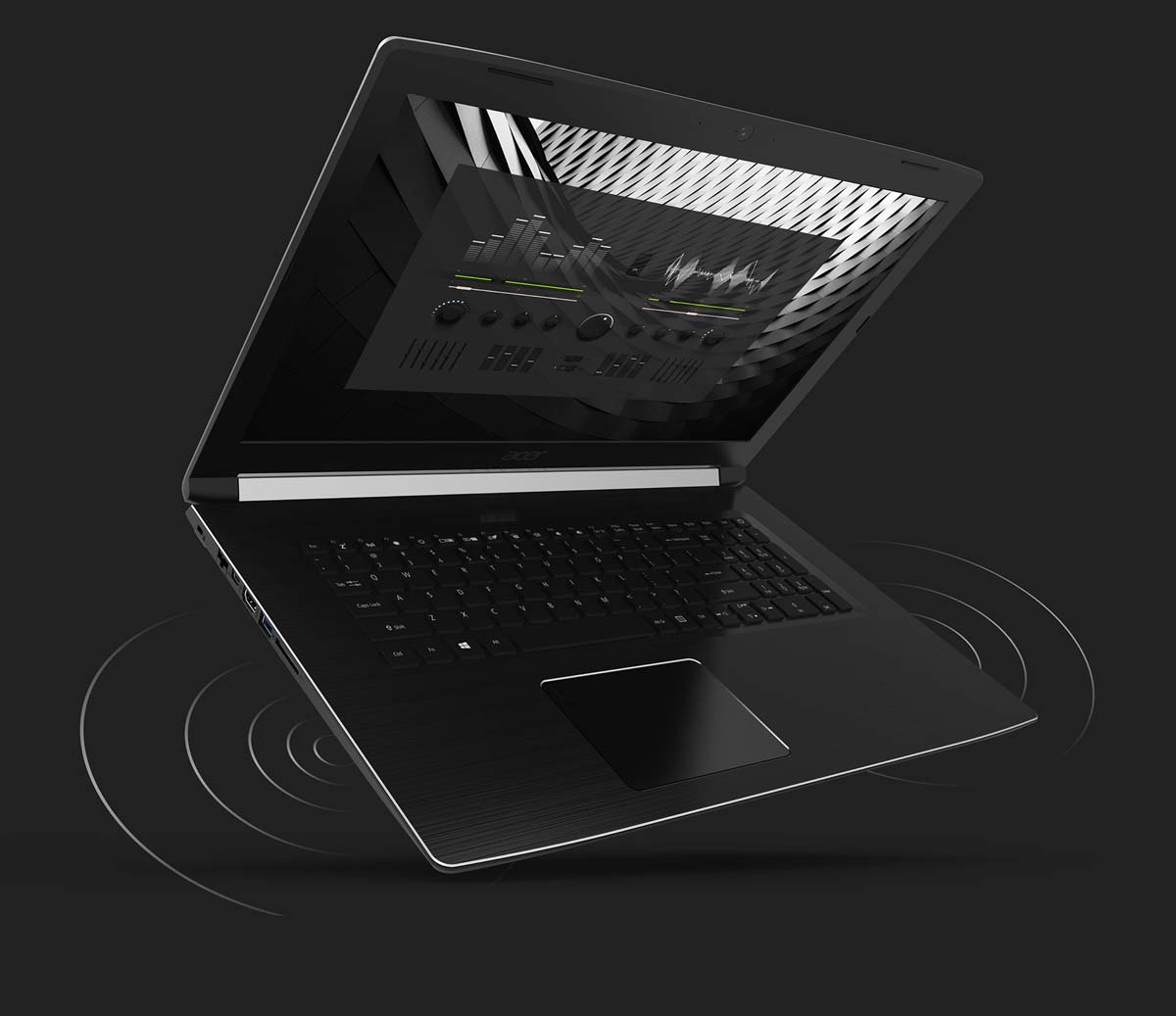 Rich, Powerful Sound
Maximize the quality of your audio experience as Acer's TrueHarmony meets Dolby Audio Premium.
TrueHarmony delivers lifelike audio with deeper bass and more volume for enhanced entertainment.
Dolby Audio Premium dynamically adjusts audio to deliver home theater quality in a virtual surround sound experience that immerses you in all your entertainment.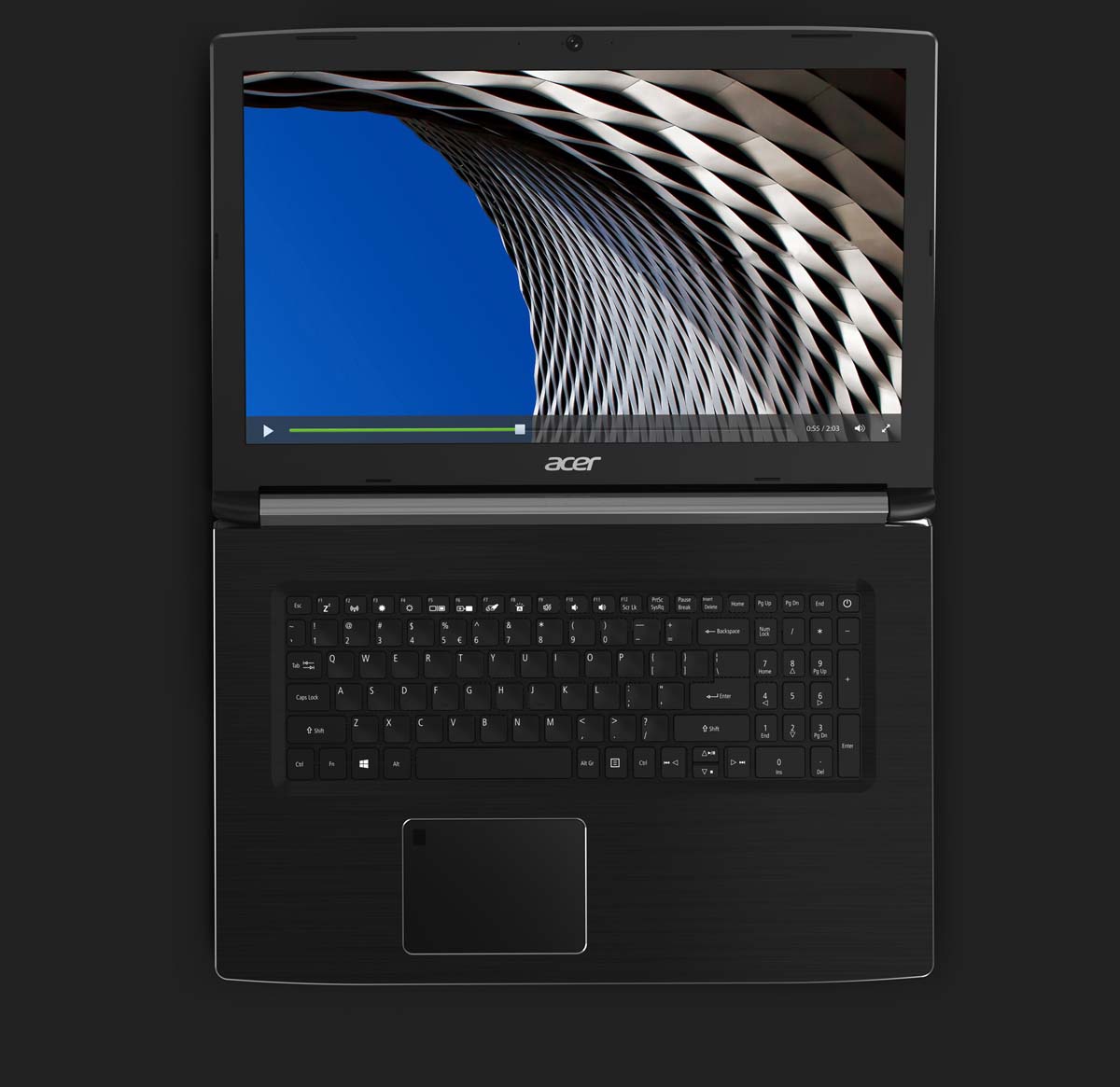 A Lasting Impression
Designed to deliver an optimal user experience with an unforgettably compelling look.
Elegant Sophistication
The finely brushed pattern provides an exquisite tactile finish accenting the premium aluminum cover.
Vibrant Images
Crisp, true-to-life colors come alive on the full HD 15.6" display.
The IPS panel lets you clearly view your monitor at wider angles while maintaining the same level of high-quality color.
Acer Color Intelligence dynamically adjust gamma and saturation in real-time, optimizing screen color and brightness without clipping or over saturation.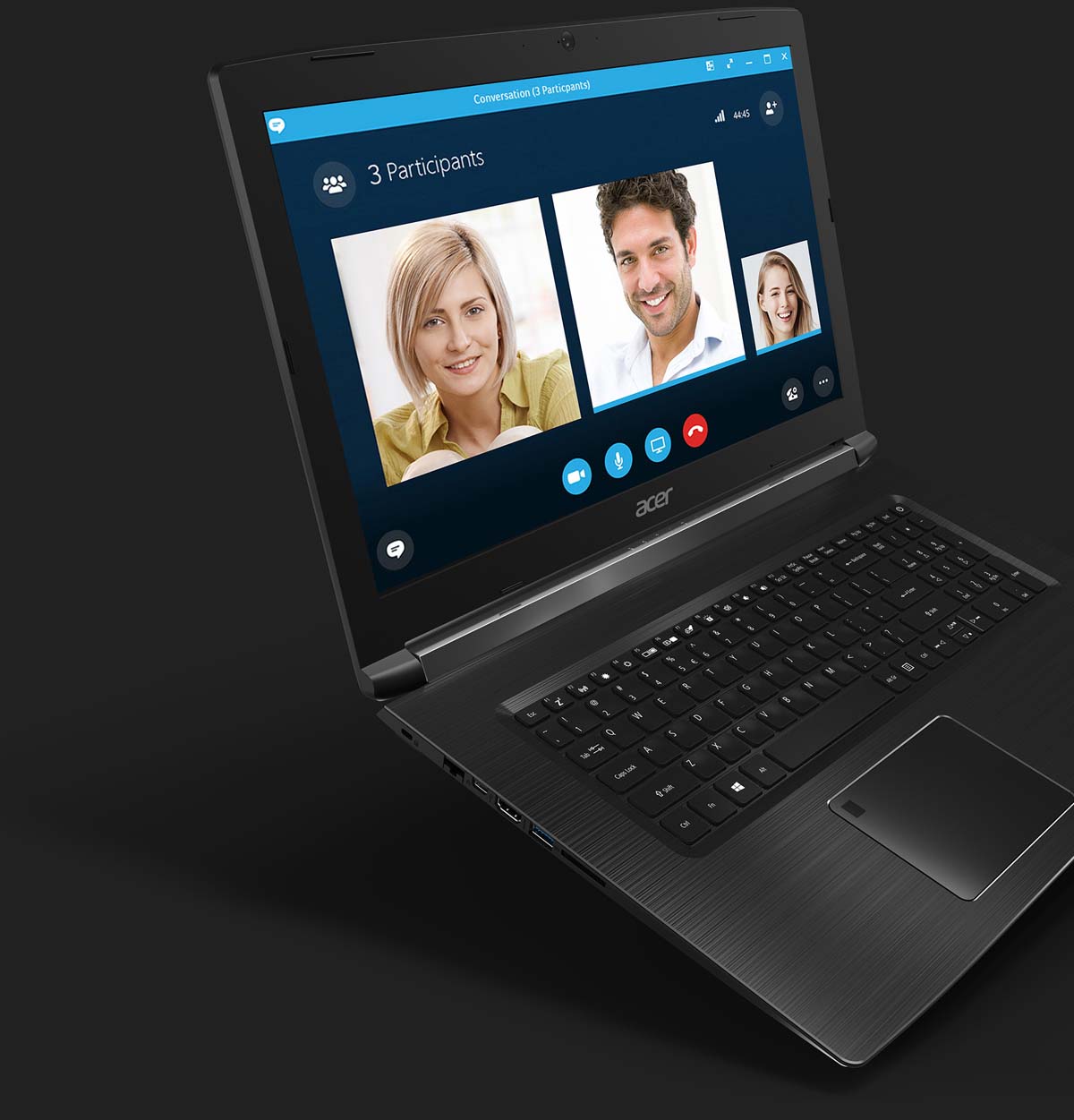 Communicate with Clarity
Enjoy high quality video calls to family and friends with the built-in HD camera and dual microphone system. The onboard dual digital microphone system with background noise reduction technology allows for the ultimate voice clarity.
Offline Charging
The USB 3.0 port allows you to conveniently recharge external devices even while the notebook is off or sleeping.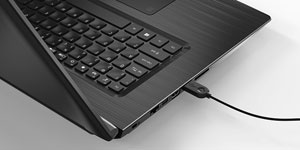 USB 3.1 Gen 1 Type-C
The USB 3.1 Gen 1 standard has a top speed of 5Gbps delivering faster data transfer and content streaming.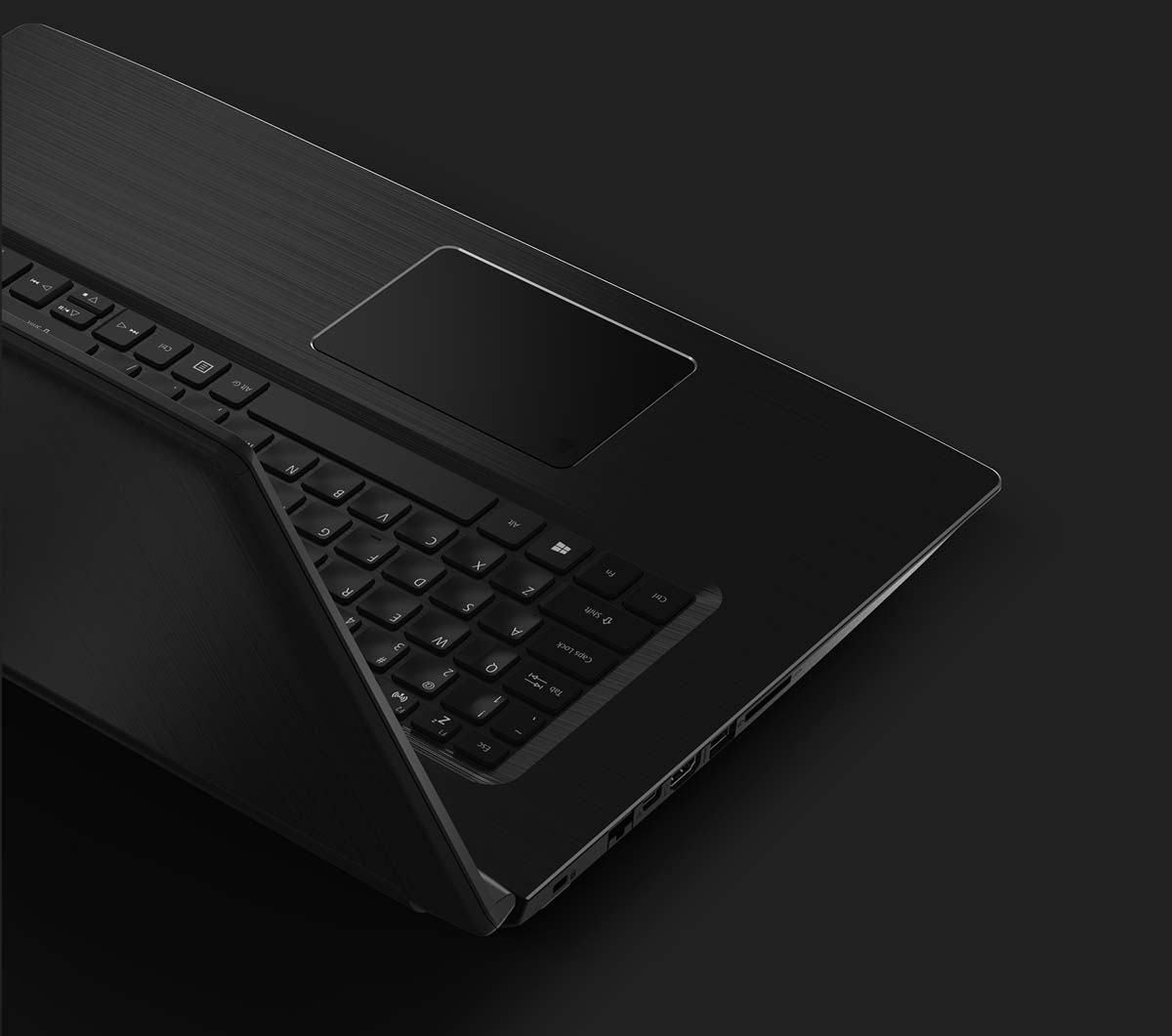 Touch Precision
The Precision Touchpad is more responsive than traditional touchpads helping you work more effectively.